"Today, I organised it a little bit better, eh? Because I knew a visitor was coming," says a laughing Stefan Staedter, indicating what could still be fairly termed a less-than-pristine desk: pens and highlighters explode out of multiple cup-holders, which are nestled between a landline phone and two monitors--one of which is hitched up on an old iPad box--with laptop, tablet, stacks of paper, post-its, notebook, mobile phones, water bottles, model ship, keyboard and mouse rounding out the rest of the workspace.
"When you leave, this will all go back into a chaotic state," he says, still laughing, and removing some passwords from the photographer's view.
Four huge jars of sweets used to reside on the desk too, but have now been moved across the room. "So I have to make an effort to go there." They're really for visitors, he adds.
Exceptionally, on an annexed tabletop behind the desk, there is something else: a magnificent frosted cake featuring the European Union flag, the Luxembourg flag, and between them the words "Eltif / 29 April".
Stress ball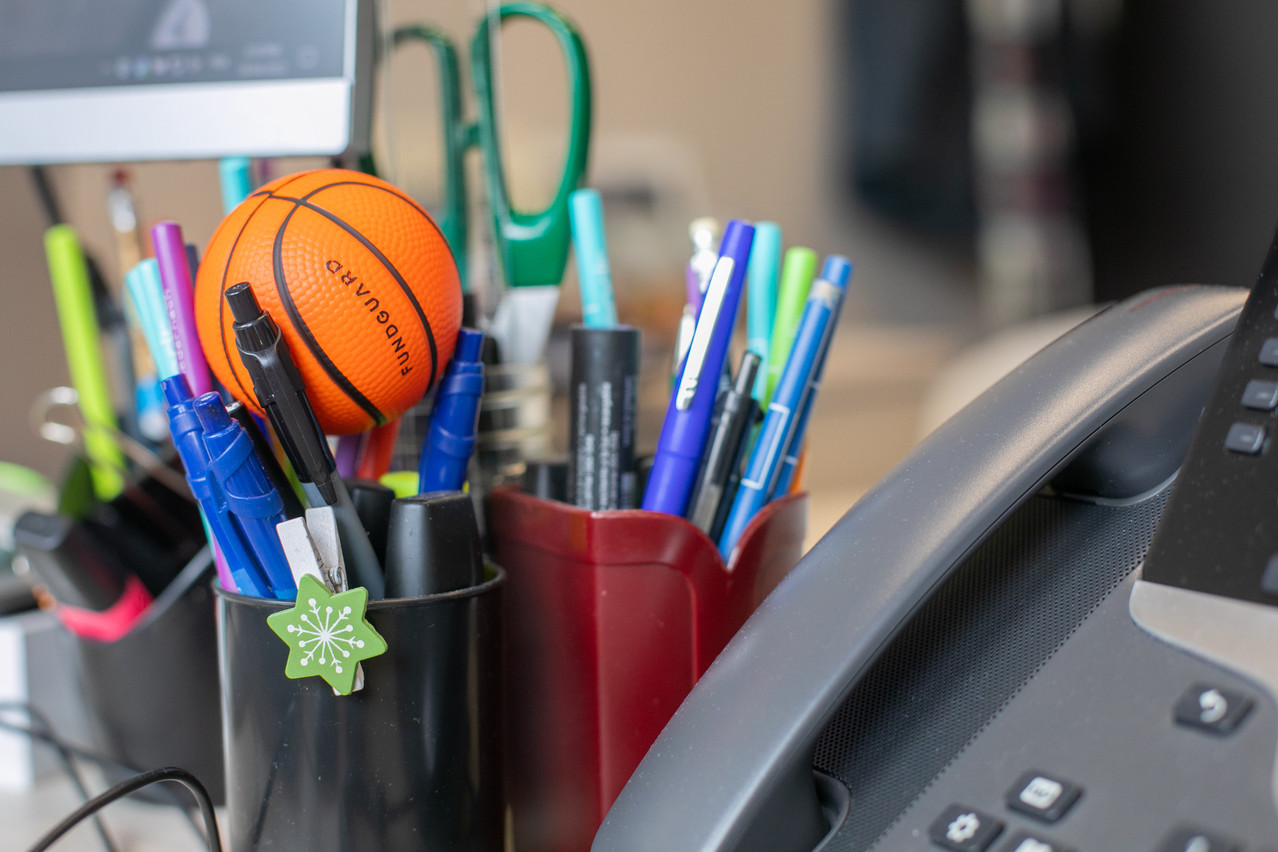 "A lawyer can be stressed," says the partner, who works in the investment management practice of the firm. He doesn't play basketball, preferring the swimming pool--but, as he points out, swimming goggles are not often kept on desks.
Model ship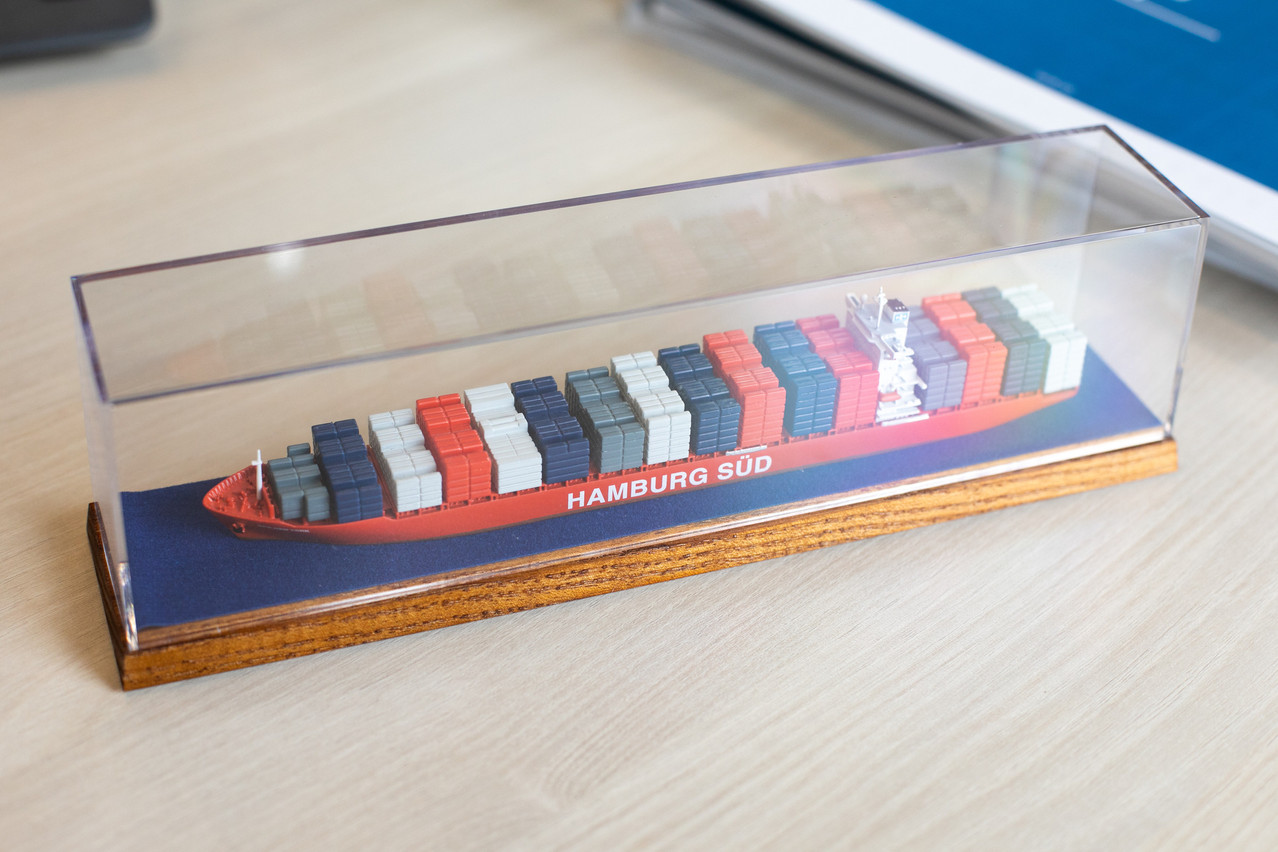 "There's always the dream of travelling somewhere," he says of the figurine, a cargo ship from Hamburg given to him by a client. "I mean, it's not a yacht," he adds. "More of a vessel."
Eltif cake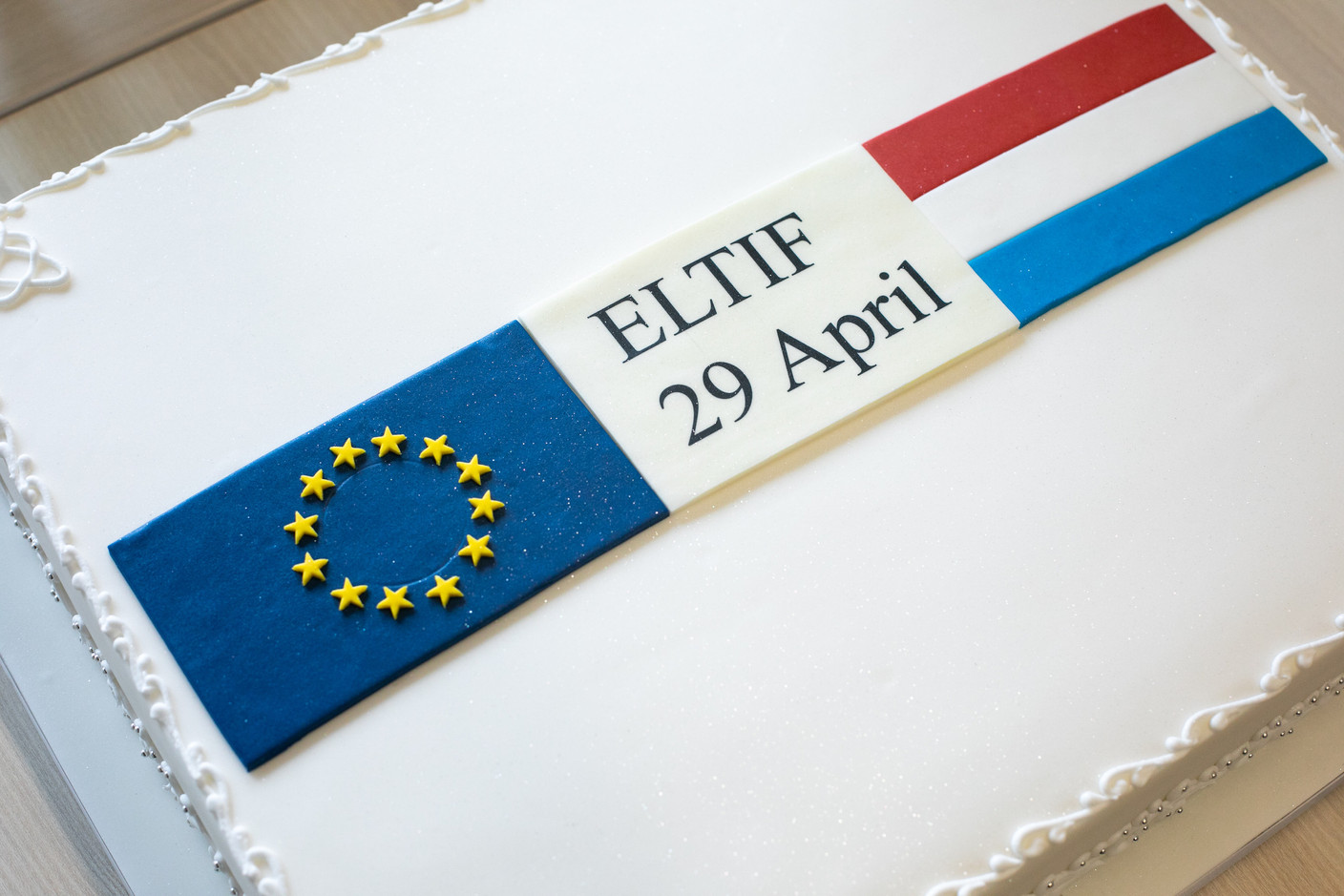 1 / 2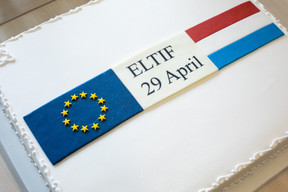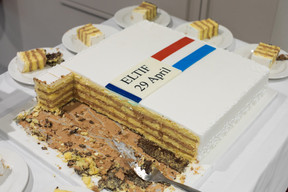 Through a recent interview about the Eltif, Delano became aware of Staedter's tradition, yearly since 2018, of bringing in a cake on the Eltif's birthday on 29 April. We had the good fortune to catch the lawyer on the eve of this date, and--momentously--were in time to attend the cutting of the regulation-celebrating piece of confectionary artwork.
(Launched in 2015 and revamped in 2023, Eltif stands for "European Long-Term Investment Fund.")
"It was a joke the first time," Staedter laughs when asked how the tradition got started. "Everyone was a little bit surprised. But now everyone is used to it. It's accepted."
Normally the cake is cut on 29 April, the true anniversary of when the Eltif regulation entered into force, but this year that date falls on a Saturday. Hence, the weekday cutting. "This year is special because we have the Eltif 2.0," adds Staedter. "That's why the cake is a little bit bigger."
The lawyer carefully stipulates one exception to the tradition: "During covid, of course, it was not a true cake. It was small pastries. So it was covid-compliant."