"I spend all of my time on the road, so therefore my desk is my laptop and my mobile phone," says

Godfrey, CEO of Kurtosys. The asset management digital solutions firm has four offices, the other three being in South Africa, the UK and the US. The Luxembourg subsidiary counts just Godfrey and one other, who are housed amongst a horde of innovative startups at the Luxembourg House of Financial Technology (LHoFT).
Godfrey is a fan of clean desks, which inevitably leads to an answer of "as little as possible" to the question this article series poses. Specifically: laptop, keyboard, two extra monitors, mouse, water bottle and--unless he's on it--phone. That's it.
He ultimately provided us with a hybrid set of answers: two items on his desktop, along with three items that would be on his desk were it more of a permanent spot for him.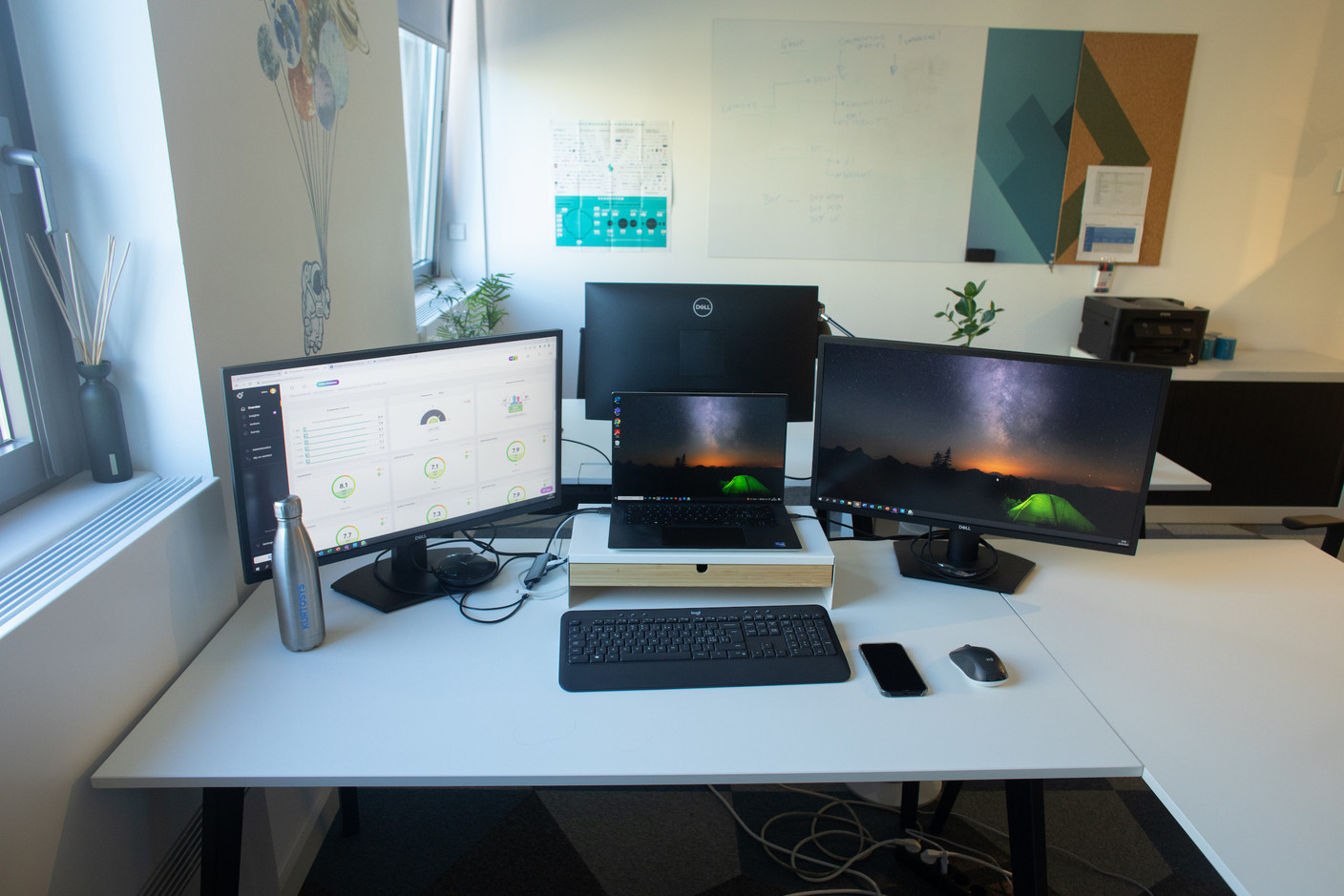 1 / 2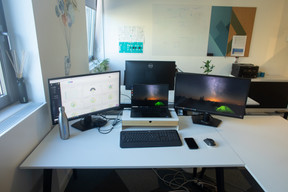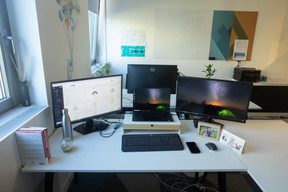 Winningtemp
Godfrey was eager to introduce us to an artificial intelligence tool called Winningtemp that he uses as part of his management duties. "We interview everyone every week… so that I have a pulse on what's happening," he says. In practice this means that, every seven days, Kurtosys's 200 employees submit written answers to six questions (which aren't always the same) that are then analysed by the platform.
One question in rotation--sent to a different subset of the employees each week--is: How likely are you, on a scale of 1 to 10, to recommend Kurtosys to family and friends as a place to work? The AI plots the answers on a scale of -100 to +100 to generate a net promoter score. In describing a drop in the score last year, the CEO explains: "You dig into the details and say, okay, there was a lack of cohesion between the agile ways of working and the demand coming into the business. So we adjusted that and [the score] is now back up."
Microsoft Teams
"I do. You don't?" says Godfrey, asked whether he has a positive relationship with Microsoft Teams. He got into the video-call tool even before the covid-19 pandemic made such things necessary, using it to replace conference calls. "Conference calls are the worst." This was before his Kurtosys days, when he oversaw people in several countries and had more than 4,500 colleagues as part of Intertrust's executive committee.
Post-covid, he says, everyone uses tools like Teams, adding: "It's probably gone too far." Indeed, the CEO believes in open-plan offices and working together in person when possible. "You always collaborate better face to face, there's no doubt about it."
Family photos
Next, we move onto the objects that don't normally adorn Godfrey's desk. From his backpack he produces two photos: "First and foremost, my four kids." Their ages range from 7 to 23. "Keeps me busy."
Golf-themed paperweight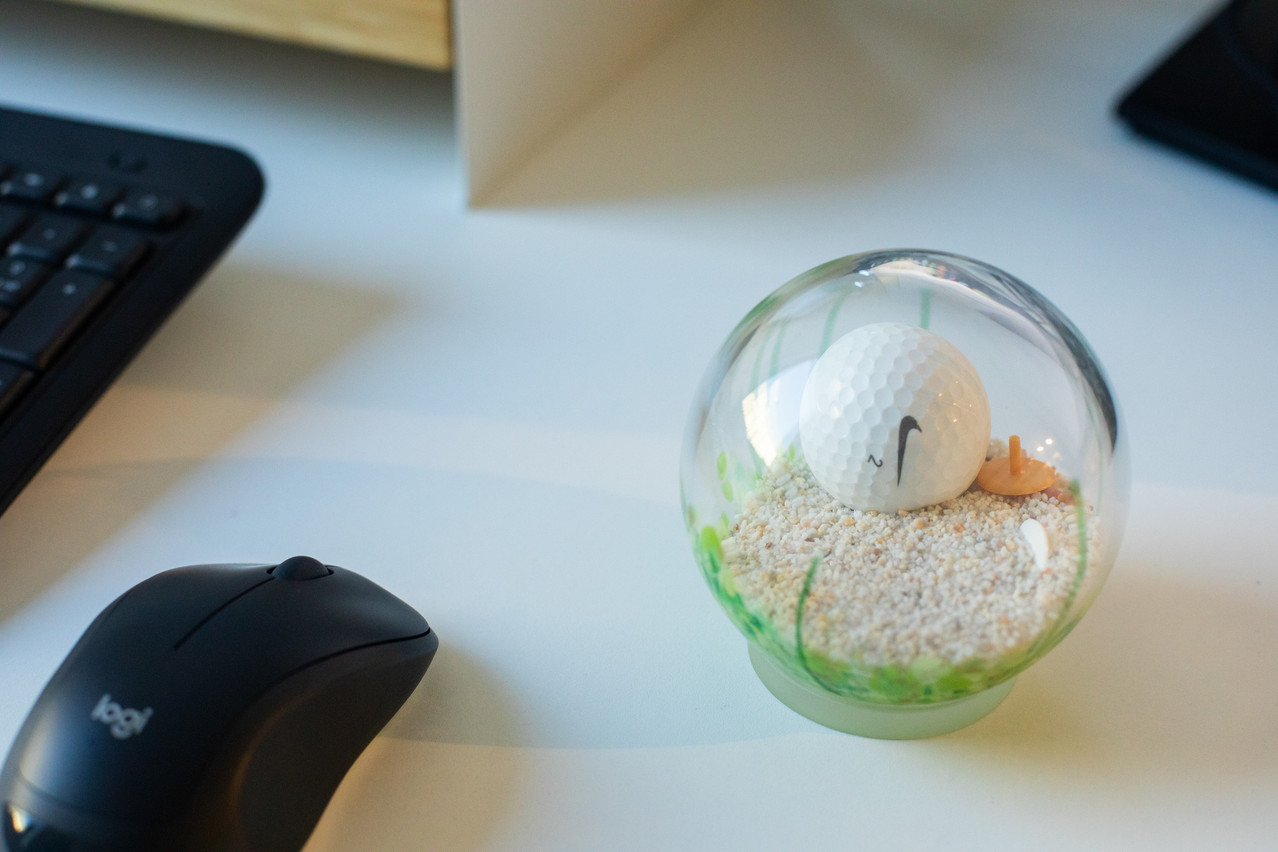 "This is a paperweight. I wasn't going to bring my clubs in," jokes the CEO, who likes playing golf.
"What's nice about Luxembourg is there's still a good balance of corporate golf." He explains that in London you would need a whole day off to play 18 holes (because the courses are outside town). "Whereas here you can pop up to Junglinster or Canach at 1:00pm, still play 18 holes--so you've had a half a day's work."
Books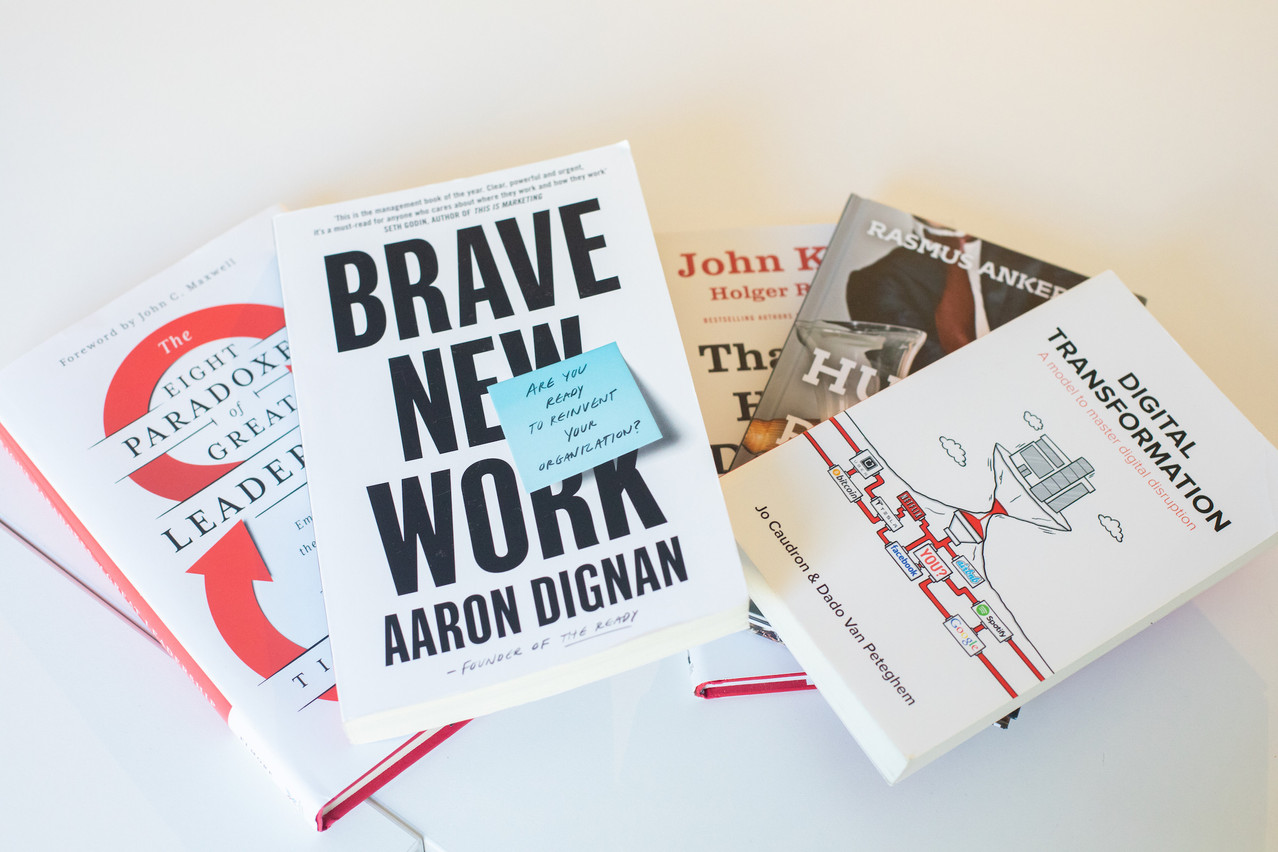 "When you're travelling on a plane, it's so easy to get sucked into watching Netflix. And there's nothing wrong with that. But there are times when you think: what a great opportunity to let your mind go into a book, and really imagine yourself in that book." Two titles Godfrey highlights are The Eight Paradoxes of Great Leadership (Tim Elmore) and Hunger in Paradise: How to Save Success from Failure (Rasmus Ankersen).
The books pictured are copies that he hasn't actually cracked open, however--they've been given to him. He prefers audiobooks. "You can't read a book when you're driving. You can't read a book easily when you're walking through a terminal. With an audiobook, you can. So it's a great use of time."