COVID: Our generation's Pearl Harbor
"Ten years from now we will look back on COVID as our generation's Pearl Harbor moment – a period when extreme adversity spurs innovation and behavioral changes to address some of the era's big problems," says equity portfolio manager Martin Romo. In 2030 we may be living, working, studying and playing in a new world. Our lives could be better, more digital and data-centric. "Many of the technologies already exist, but there's still so much untapped potential for innovative companies to use them in ways that solve societal problems."
Many of the technologies already exist, but there's still so much untapped potential for innovative companies to use them in ways that solve societal problems
Cash: An endangered species?
"A decade from now I think digital payments will be the norm, and people will give you odd looks if you try to pay with cash," says equity portfolio manager Jody Jonsson. This trend has been visible for several years in developing countries that have adopted mobile payment technology quickly, and the pandemic has accelerated the use of digital payments around the world. "Once this crisis is over, I think a lot more people will be comfortable making digital payments and won't feel the need to use cash as much. Companies with large global footprints could be poised to benefit."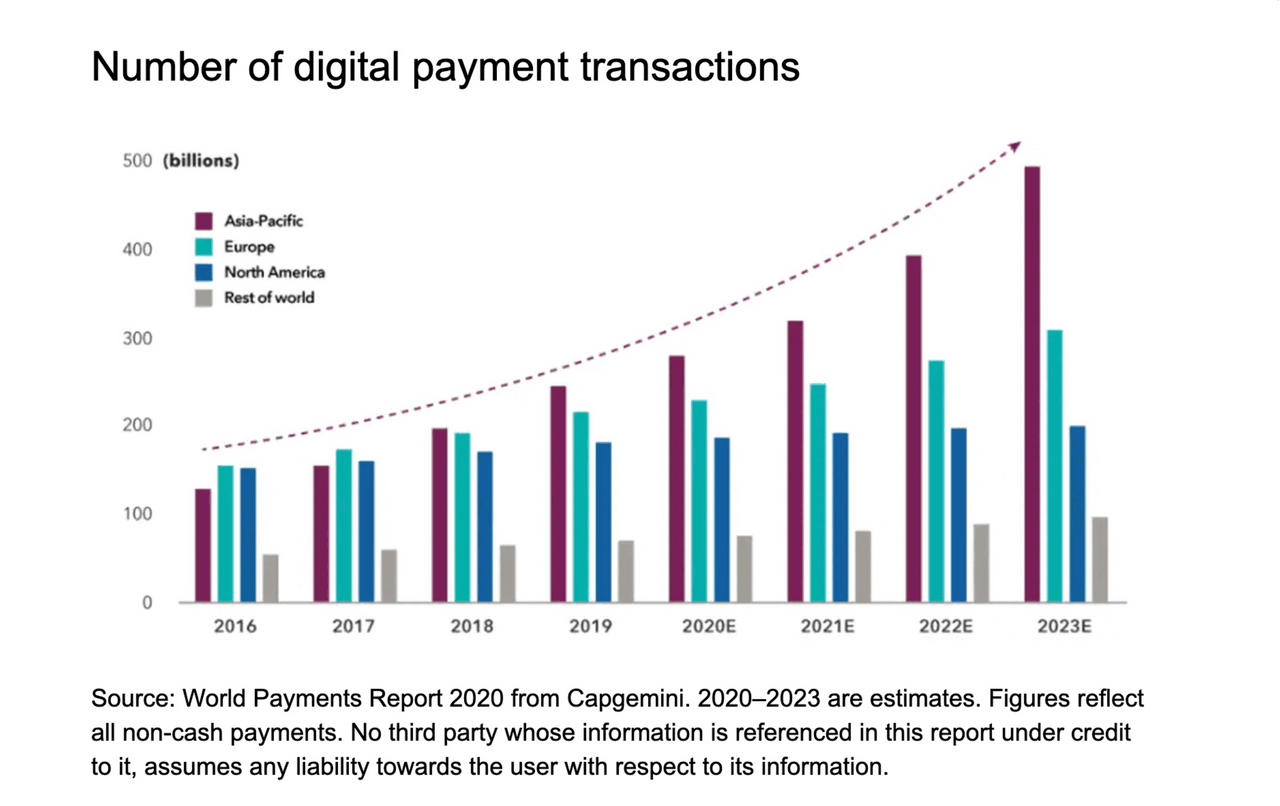 A decade from now I think digital payments will be the norm, and people will give you odd looks if you try to pay with cash
Interested in learning more? Further data and analysis by Jody Jonsson, Equity Portfolio Manager at Capital Group, is available here.
Is a cure for cancer around the corner?
A cure for cancer may be closer than we think. "I believe some cancers will be functionally cured with cell therapy between now and 2030. Through early diagnosis, this illness could be virtually eradicated as a major cause of death," says equity portfolio manager Cheryl Frank. Lower costs and scientific developments have driven phenomenal growth in medical research. We're currently in a renaissance period for R&D, with companies investing aggressively to find unique ways (such as genomics research and therapies derived from genetic testing) to battle specific illnesses. 
Innovation will reach warp speed
"By 2030 many of us will have devices like the tricorder from the TV series Star Trek that can analyze blood, do cardiology monitoring and even remotely check our breathing while we sleep, some of which are available today," says equity portfolio manager Richmond Wolf. Many innovations and disruptions across the health care sector have the potential to drive new opportunity for companies, reduce overall costs and improve outcomes for patients. Breakthroughs in diagnostics, such as liquid biopsy, will help lead to earlier detection of illnesses, which can help make drugs more effective. Home diagnostic devices that can collect various health-related metrics should also be a routine part of our daily lives by 2030.
Powering the world with renewable energy
"We're going to see a particularly dramatic shift in Europe towards renewable energy, which has historically been perceived as expensive and unprofitable. We are in the early stages of the transition to an electrification of the grid and green energy, and there are strong tailwinds that could drive growth through 2030 and beyond," says equity portfolio manager Noriko Chen. Automation and AI herald a golden age in renewables, pushing costs down while boosting productivity and efficiency. Some traditional utilities are already generating more than 30% of their business from renewables and are being recognized more as growth companies rather than old-economy operators.
Electric and autonomous vehicles hit the fast lane
"In 2030 we will have widely deployed fleets of autonomous electric vehicles operating in most major and secondary cities. Ownership of a personal vehicle will go from being a necessity (as a primary means of transportation) to a luxury" says equity portfolio manager Chris Buchbinder. This is an area that the market hasn't appreciated yet. As these fleets roll out more publicly, the market should start to reevaluate these pure-play autonomous driving companies. Commercial aircraft will also be equipped with hybrid electric and hydrogen engines, with a significant impact on global emissions.
Solid value in successful investing
"I'd like to predict one thing that won't be different in 2030. Despite all the change going on in the world, the scope of my job and focus as a portfolio manager will remain the same. We'll try to buy companies that create wealth at reasonable prices and hold them for better returns," says equity portfolio manager Andrew Suzman.
Interested in finding out more? Contact us!