"Efficiency and impatience are two things that are probably a bit characteristic of me," says Michael Burch, standing beside a very neat desk. For him, the desk--and the whole spacious office, which affords a view over the city's central train station--is a mere jumping-off point for his daily work.
"I try as much as I can to walk the floors," he says. "I'm much more of a people person." He prefers to go to his employees for meetings, rather than vice versa. Some 800 people work in the building, ING's Luxembourg headquarters.
"That's also my leadership style," he adds, "and the culture I want to have here… no barriers, no closed doors." Burch took up the CEO role last year, and commutes each week from London to the grand duchy.
But there are a few objects on his desk to discover--most of them orange.
Origami lion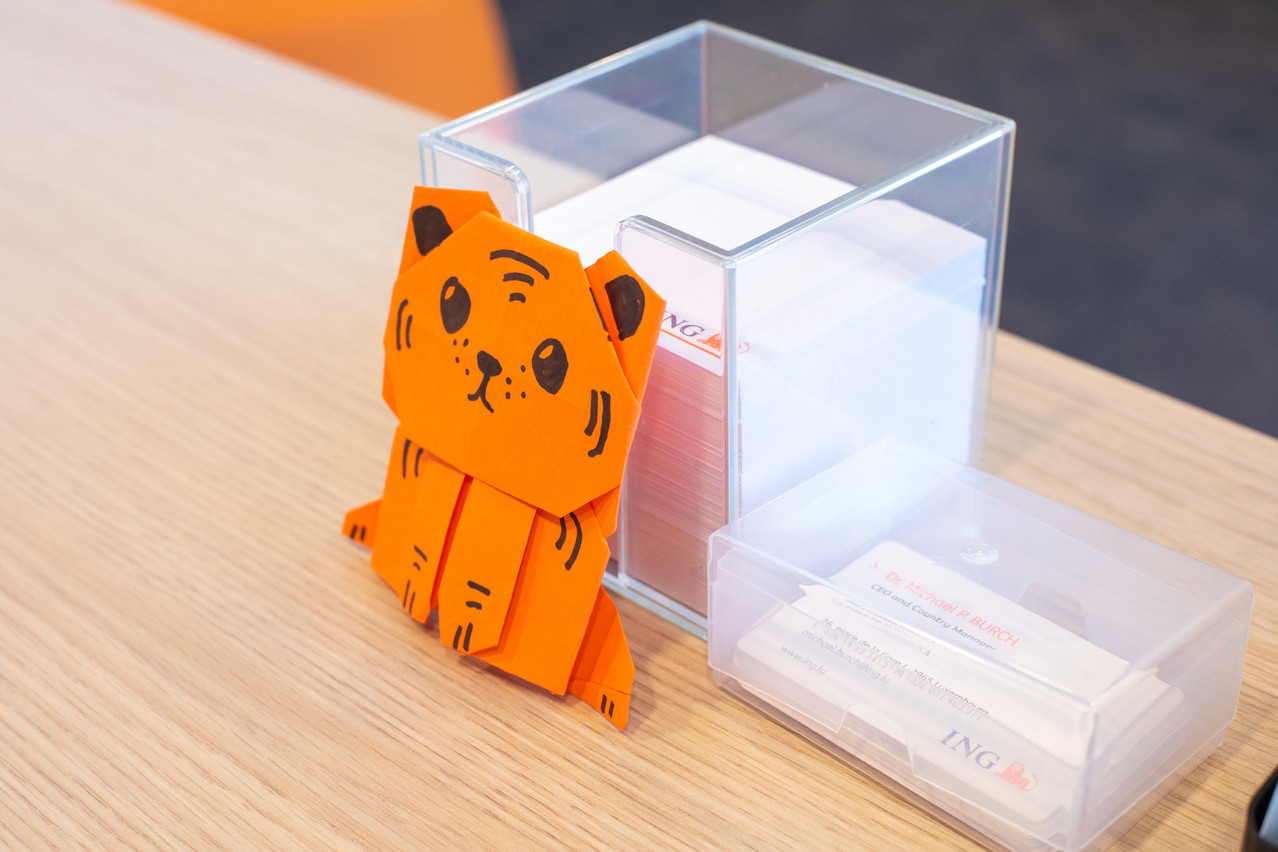 This paper lion was a birthday gift from Burch's son. (The lion is ING's corporate logo and orange the company colour.)
"He spent a few hours using his iPad--and sourcing orange paper which is not something we normally have in our household--and then really making sure he folded it correctly. He did the painting and everything himself," says Burch.
Not pictured here is a collage of family photos, done by Burch's daughter, which includes scenes from skiing trips, outings in London, holidays and other moments. "It gives me a lot of energy and a lot of motivation," he says.
Savings pig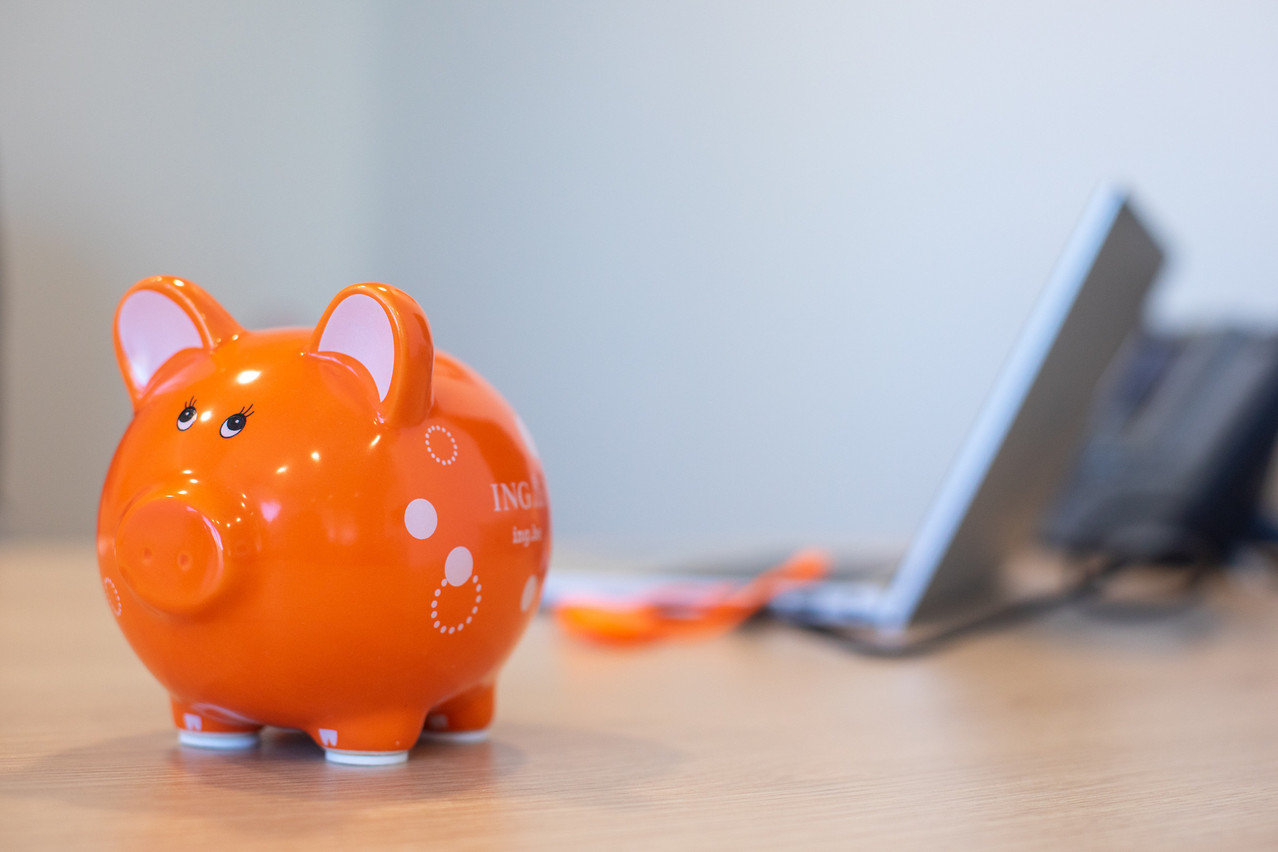 For the CEO, the piggy bank serves two purposes. First, it symbolises the importance of living within your means: "You need to earn and you need to save before you can spend." 
And second, it's a throwback. "For me, it's a bit of a symbol of a vanishing world… who carries coins anymore?"
The piggy bank serves a practical purpose too, since occasionally cash is still used and the coins have to go somewhere. "At some point, I'll probably have to find a place where I can empty it."
All-in-one charging station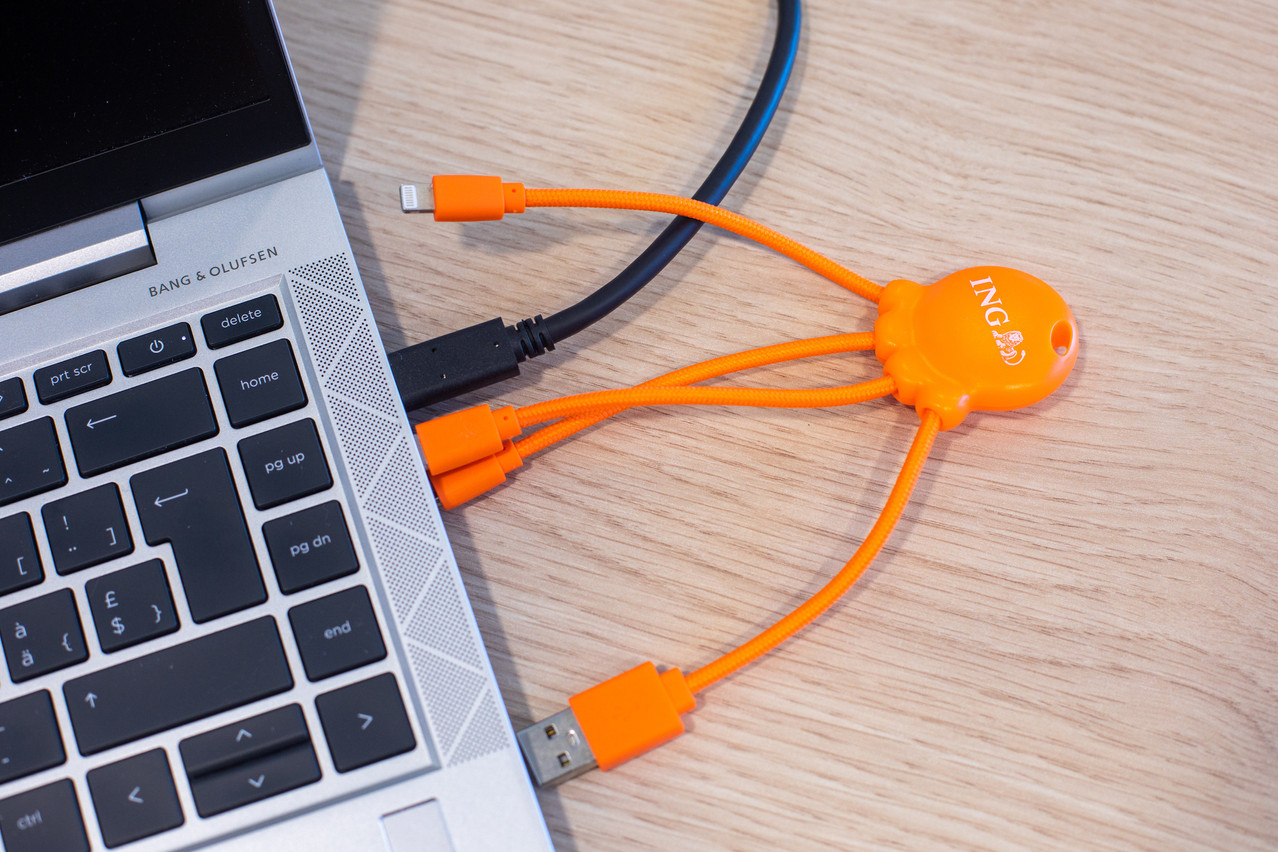 "Very handy, very convenient," says the CEO of the octopus-shaped charging station, which has cables for both a Lightning port and various USB ports.
Fleet of devices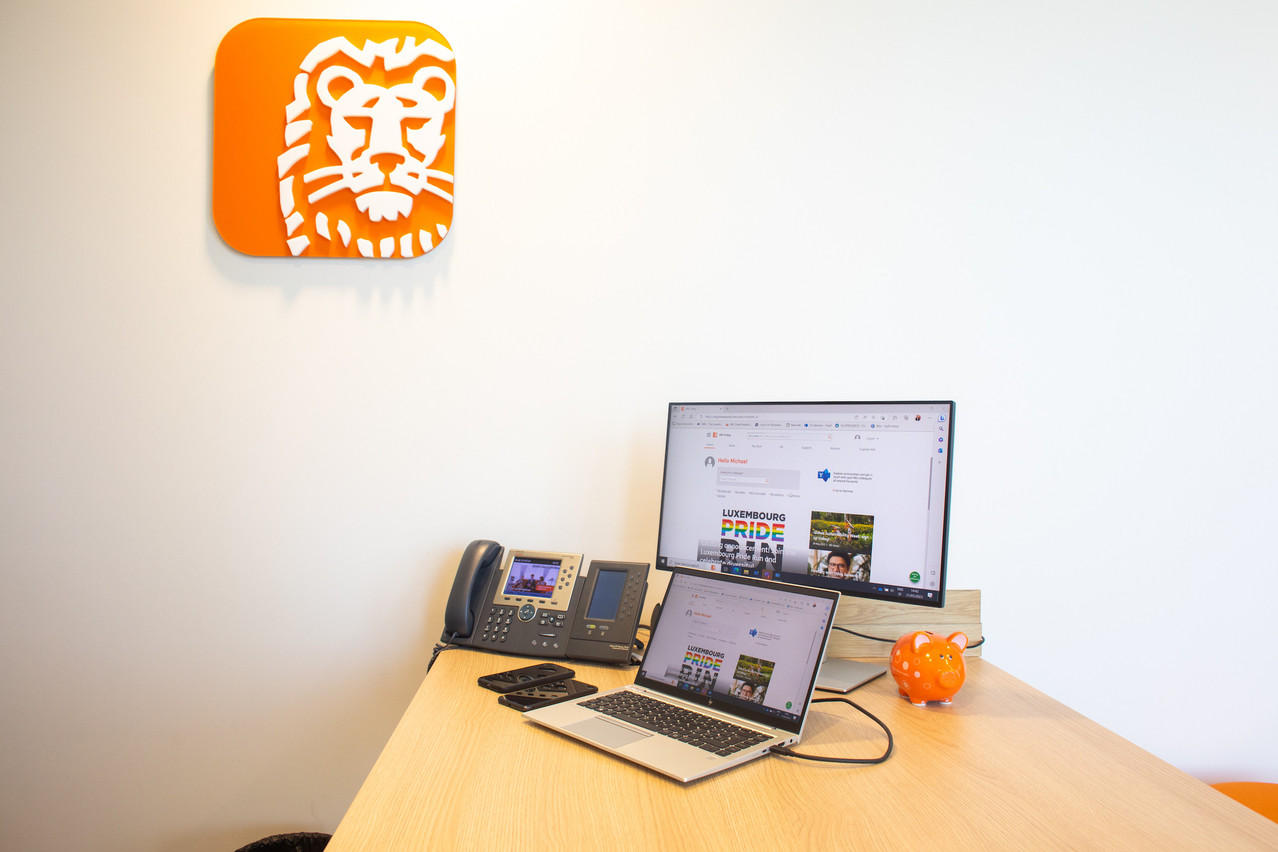 "I need to be in a position where I can just grab my stuff and go somewhere," says Burch, talking about his preference for having meetings elsewhere in the building than in his office. His laptop, phones and (not pictured) iPad are essential in that regard.
"I've really learned--also during the pandemic--to work as much electronically as possible."
Standing out from the crowd is the landline phone. "I still have a classical phone on my desk," the CEO points out, "which--I have to be honest--I've used [only] once since I arrived here."