White House is located along Boulevard F. W. Raiffeisen, opposite the Cloche d'Or shopping centre, and was commissioned to Valentiny hvp architects. The façade of the building is defined by vertical lines, with a two-storey base and narrow white concrete columns that give the building a slender appearance, ending with projecting elements at the roof level. They follow a structural grid of 2.70m, but are denser on the ground floors at a distance of 1.35m. Behind this (non-structural) façade is a glass and aluminium façade. The roof will house the technology, which will be hidden behind concrete slats (the roof is visible from the neighbouring buildings), and the rest will be vegetated for rainwater retention.
Inside, flexibility is the main objective. Each floor can be subdivided into two rental units. The building has six levels (6,836m2 gross floor area) and a basement car park (40 spaces). The entrance to the building is through a recessed area in the façade on two floors, which also allows lateral access from the square in front of the neighbouring building. A Breeam Excellent level of certification is targeted.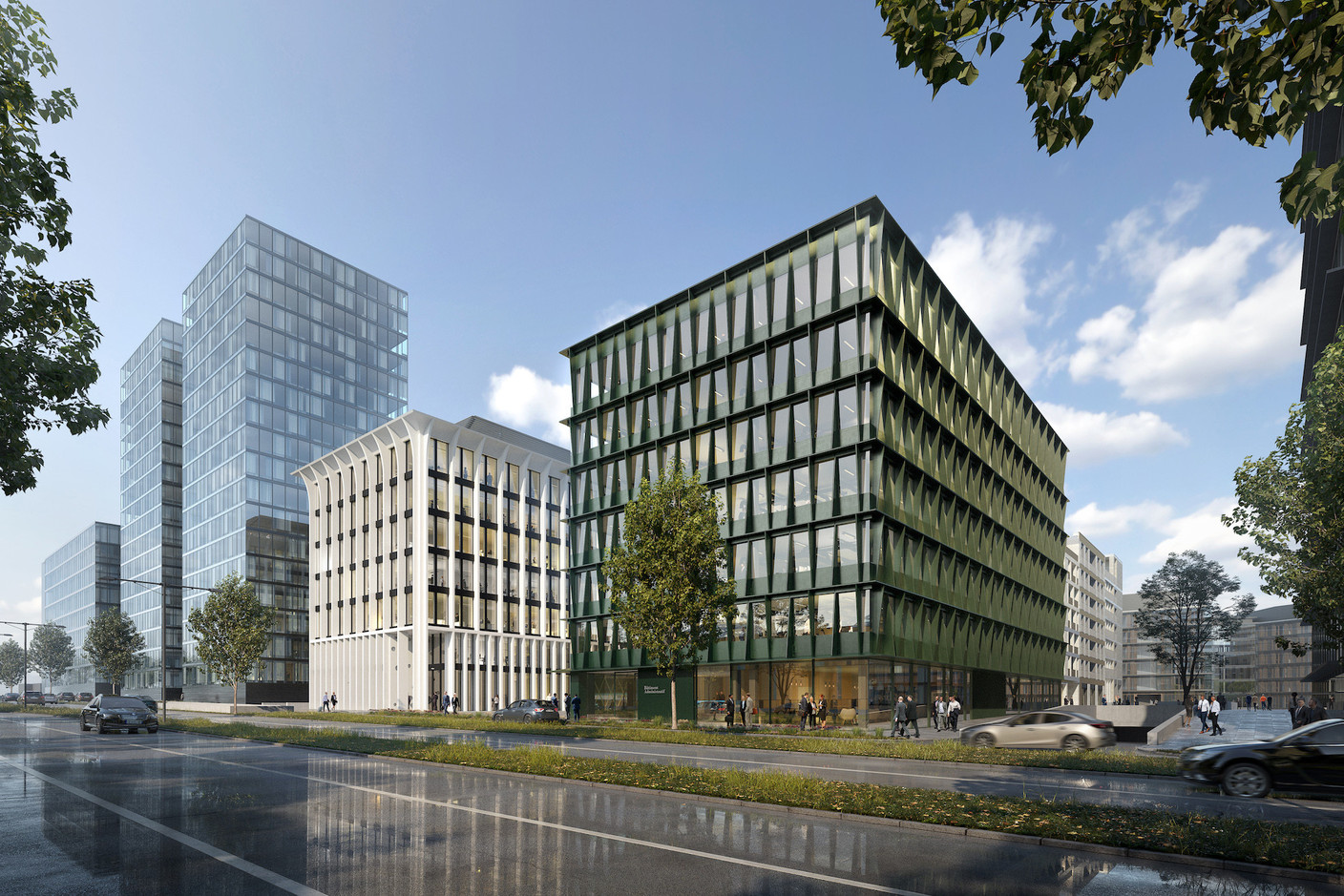 1 / 2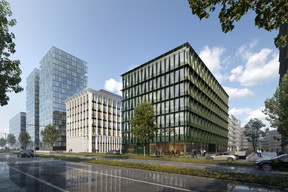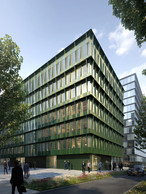 The neighbouring building, The Emerald, was designed by Andrew Phillips' office. It owes its name to the green colour of its façade. It has more or less the same characteristics: highly flexible floor plans that can be divided into two units. A 1.35m grid, 6,841m2 of gross floor area for six floors.
The basement has 40 parking spaces and 458m2 of storage space. A Breeam Excellent certification level is also targeted.
This story was first published in French on Paperjam. It has been translated and edited for Delano.