1. The Business Guide 2023 is out!
Do you already have it in your hands? The Paperjam+Delano Business Guide was released on 20 January. This 23rd edition brings together, in its 576 pages, a selection of nearly 850 biographies of decision-makers (nearly 3,000 in digital version .... LINK), and 5,000 companies. Together, they form the Luxembourg business ecosystem. Would you like to increase your visibility in the Business Guide? Contact us!
2. 2024, did you say 2024?
In order to build our editorial line and our communication solutions for 2024 and 2025, Maison Moderne would like to gather your opinion and understand your business and sectoral issues. Focus Groups with the biggest advertisers in the market will enable us to fully integrate your expectations and feedback into our programming. Would you like to speak? It's up to you!
3. A new Chairman of the Board and a COO for Maison Moderne
The governance of Maison Moderne is changing. On the eve of its 30th anniversary, and as part of a major growth and sustainability project, Maison Moderne is optimising its governance.
Mike Koedinger is taking on the role of CEO on a permanent basis to think about the company's future in the medium and long term, while at the same time implementing its short-term deployment plan. To achieve this, two people have accepted a new challenge.

Etienne Velasti, who joined Maison Moderne in 2014 as CFO, is promoted to Chief Operations Officer.

Hugues Delcourt joins the Board of Directors as Chairman.
4. "Develop your commercial strategy"
This 4 appointment training cycle, Advanced Trainings of the Paperjam + Delano Business Club Academy, allows you to build your sales strategy, develop your value proposition and market positioning with the right methods, while creating a qualitative customer relationship.
Two first meetings took place on:
– 18 January 2023: "Corporate, sales and marketing strategy" by Hélène Thouvenin, Client Relationship & Sales Leader at PwC Luxembourg.
– 15 February 2023: "My market, my value proposition, my positioning" by

Pascale Kauffman, Managing Director at Apollo Strategists.
Don't miss the next training sessions!
– 12 April 2023: "Formaliser son organisation commerciale au travers de vos méthodes, process, outils et ressources".
– 14 June 2023: "Optimiser la qualité de la relation client tout au long du parcours de vente", by Francis Gasparotto, strategic business development advisor at Katcho.
Our events are very successful. If you are interested, you can contact us directly at [email protected]
5. Off the Record
More than 20 members enjoyed this new format!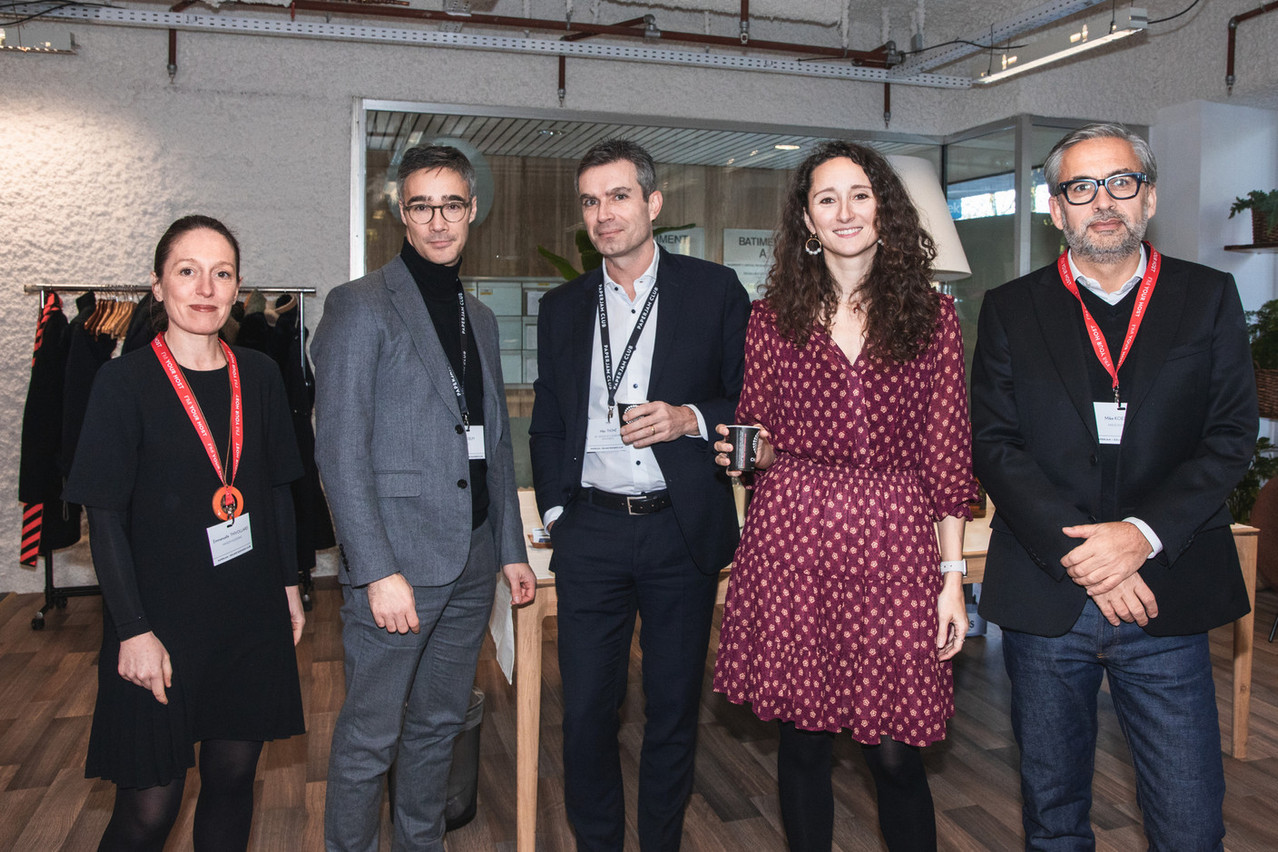 6. TGIF
A look back at the last edition on Friday 3 February 2023
The next TGIF Marketing Lunch on 17 March 2023 is sold out!
– Friday 24 March 2023. Register here.