Graham Norton will talk about Luxembourg
Friday's announcement about Luxembourg's return to the Eurovision Song Contest in 2024 created a joyous commotion among fans and foreign press here in Liverpool. So big is the news that Graham Norton will mention it in the beginning of the grand final Saturday!
Ukraine and UK are in it together
Ukraine won the 2022 contest with the song "Stefania" by Kalush Orchestra and were therefore supposed to host Eurovision this year. The ongoing war caused by the Russian invasion made this impossible, which is why the UK is hosting this year. Everything has--very successfully--been done to make this Ukraine's Eurovision, with a UK twist.
The trophy is predicted to go to Sweden or Finland
Bookmakers have Sweden and Finland down as top contenders for the win. Sweden will be represented by Loreen. She won Eurovision in 2012 with "Euphoria", and comes back this year with "Tattoo", written by the same songwriters. You will be forgiven for saying that it sounds like something you've heard before--the song is a standard example of Swedish pop songwriting. Finland have sent Käärijä and his song "Cha Cha Cha", which is something very different and refreshing. It starts off as a dark hardcore rap-metal number before transitioning into a fun electronic track halfway through the song. Käärijä has become something of a cultural phenomenon in Finland and has also conquered Liverpool--where fans wearing the same green 'bubble' sleeves as him can be seen everywhere.
Austria will open the contest
Austria's popular "Who the hell is Edgar" performed by Teva and Salena will be the first act. The song, seemingly about how the two singers have been possessed by the ghost of Edgar Allan Poe, tackles issues such as ghostwriting, record labels and the difficulty of being a woman in a male-dominated industry. If you wonder why they sing '0.003', it's a reference to the revenue in dollars that one Spotify stream generates, of which only one quarter usually goes to the artists, songwriters, producers and so on, to share.
The Australian lead singer is a lawyer
Australia's progressive metal band Voyager attempted to compete in Eurovision since their country joined the contest in 2015, before finally getting their ticket this year. Fun fact: the lead singer of the five-piece Perth-based band, Daniel Estrin, is a lawyer, which you probably wouldn't guess when seeing him on stage.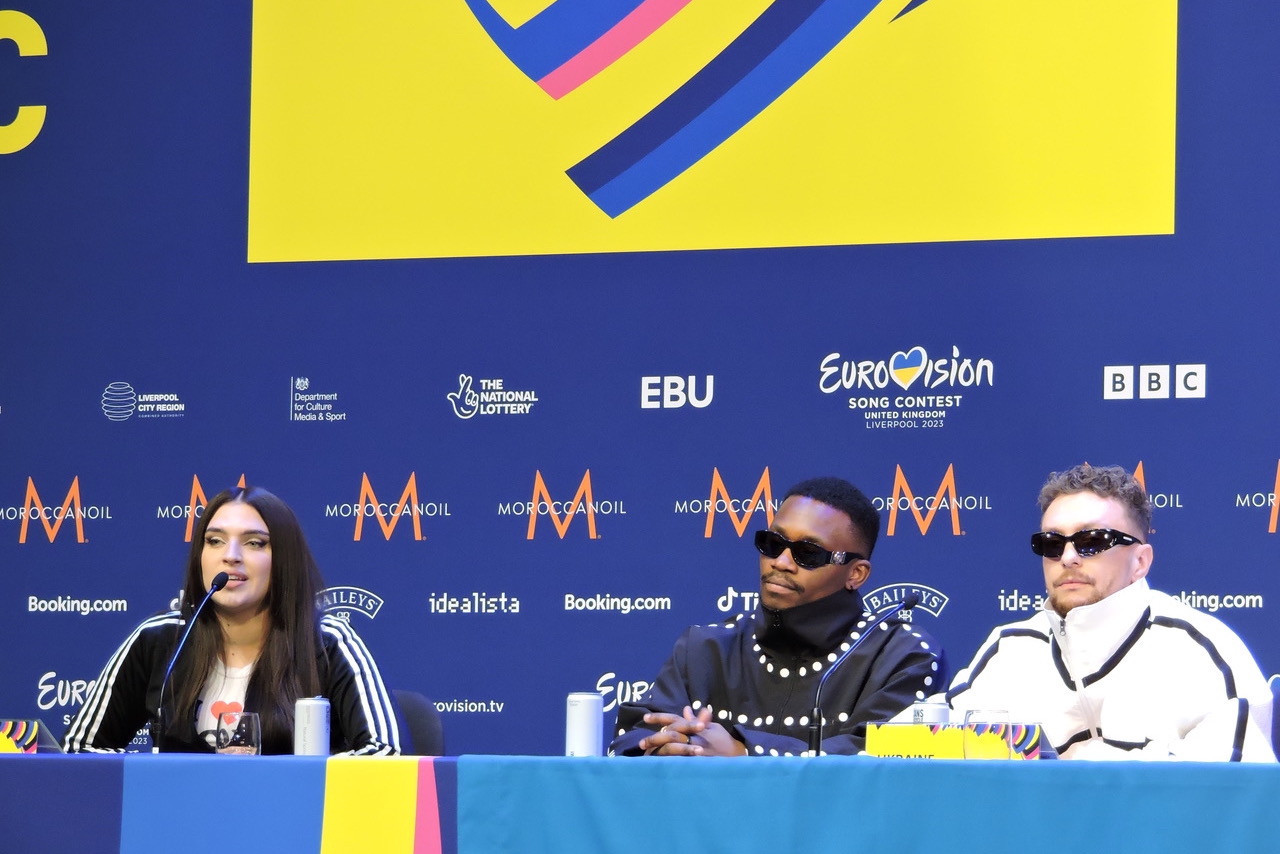 1 / 5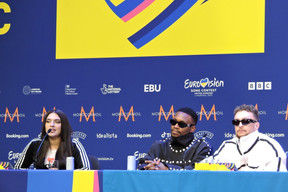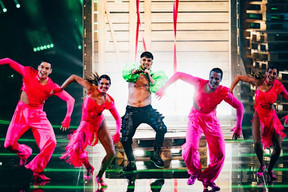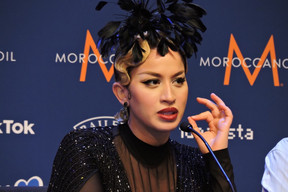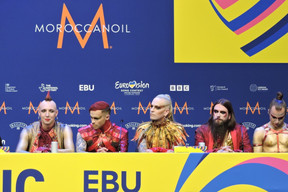 "Eurovision alumni" will make comebacks
This year, no less than four artists who have already participated in Eurovision will be back on stage. Sweden's Loreen and Moldova's Pasha Parfeni both participated in 2012 (winning and placing 11th respectively), Italy's Marco Mengoni came 7th in 2013 and Lithuania's Monica Linkytè placed 18th in 2015.
Belgium will get everyone dancing
The somewhat tense relationship between French-speaking Wallonia and the Flemish-speaking Flanders in Belgium also influences the way they choose their contestant for Eurovision. Instead of selecting their act together, their respective broadcasters take turns. This year it was Flanders' turn, and it ended with 42-year old singer-songwriter and vocal coach Gustaph winning--against all odds and to everyone's surprise, including his own. Although he initially faced some backlash, his song has become very popular among the audience. Why? Because it's a happy, upbeat 90s inspired house track, that gets everyone dancing. Also, Gustaph is such a nice guy, with a great voice and a big hat!
France's singer is Canadian
Predicted to be one of top contenders, France's La Zarra (think Edith Piaf meets Lady Gaga) is in fact Canadian. Her song "Évidemment", a clever blend of classic 'chanson' with a distinct danceable disco-pop sound is however very 'French'. And almost as if she needed to hammer that nail in just one extra bit, towards the end of the song she even sings: "ai-je réussi à chanter la Grande France?" ("have I succeeded in singing the Great France?").
Norway's song is already a hit
Norway is another of this year's Nordic sensations. "Queen of Kings", sang by Alessandra (who is half Italian, half Norwegian), celebrates the power of women, and you'll quickly be drawn in by the memorable lyric "her name is She". It's the first of this year's entries to have already gone viral on TikTok after being featured in a video clip of Miss Ukraine and received millions of streams as a result.
Germany's band has opened for Iron Maiden
With the band Lord of the Lost and their song "Blood and Glitter", Germany should be able to break the infamous "Germany, 0 points" curse that they've been hearing for the past 3 contests. The band have opened for Iron Maiden, who personally picked them to join them on their 2 latest European tours. If you like Lord of the Lost, you can already buy tickets now for their concert in Luxembourg 3 April 2024 at den Atelier. No matter the result in Eurovision it will sell out quickly.
Croatia's song is about tractors
Croatia's band Let 3 has performed completely naked on several occasions but will stay in their underpants at this year's Eurovision. Their song "Mama SČ!" opens with the line "Mama kupila traktora" which means "Mum bought a tractor". This references the time when the president of Belarus, Alexander Lukashenko, gifted Putin with a tractor for his 70th birthday. They then go on to say "Mama ljubila morona", which means "Mum loves a moron".
Slovenia's band has released a duet with Elvis Costello
Slovenia's Joker Out are big on the Slovenian music scene and have won its 'Artist of the Year' award for two years running. Their fresh and memorable indie-rock song "Carpe Diem", their evidently joy of being at Eurovision, and the bromance between the lead singer Bojan and Finland's Käärijä have made them very popular in Liverpool. Just before Eurovision, they released a duet with the legendary Elvis Costello, a song called "New Wave" for which the music video was filmed in Liverpool.
Moldova will sing about sheep, shepherds and death
Not all songs have a story (or even meaningful lyrics), but Moldova's wonderfully staged, upbeat folktronica track "Soarele si Luna" (the sun and the moon) tells a rather exhaustive tale. It is heavily inspired by the most important Romanian folk poem, Miorita, featuring three shepherds (two of which want to kill the third, Moldovan, one), resourceful sheep, death and a fake wedding. It all makes sense when you see it on stage.
Israel will "stand there like a unicorn"
If the lyrics of Israel's song doesn't make sense to you, don't worry, you won't be the only one wondering what Noa Kirel (a big star in Israel) is on about. Her song, called "Unicorn" blends a loosely feminist message (at a point she sings "it's gonna be femininal") with the image of a unicorn being alone against the world, and some weird references to DNA, history books and fairytales. Some have even speculated this could be a song about Israel itself.
It will be Peter Urban's last participation
If you usually watch Eurovision on German TV, it will be the last time you hear Peter Urban during the show. The iconic German voice of Eurovision since 1997 will be stepping down from commentary duties after 25 years. German Eurovision viewers have the same kind of fondness for Peter Urban, as UK audiences once had for Terry Wogan, with the crucial difference that where Wogan saw the contest as a "foolish farce", Urban has a genuine love and appreciation for it, which shows in his commentary: he combines decades of expertise in the field of popular music with a charming sense of dry humour.