The DP on 3 December revealed Backes as the successor of Pierre Gramegna (DP), who had announced his resignation just days earlier. Both pieces of news came as a surprise, but Gramegna praised Backes's background, similar to his own, as a diplomat.
The incoming minister was the first woman to represent the European Commission in Luxembourg, as well as also the first female Maréchale de la Cour, the palace's highest administrative office. As of Wednesday 5 January, she will be the first female minister of finance, after being sworn in by her former "boss", Grand Duke Henri.
To Japan and back
Yuriko Nadia Backes has a Japanese first name (which can mean "Lily") in homage to the country where she was born to Luxembourgish expatriate parents. She then lived in Germany, returning to the Tokyo area for 11 years. There she completed her international baccalaureate, before moving to London to study international relations at the London School of Economics, and then Japanese history and economics at the School of Oriental and African Studies.
She obtained a master's degree in political and administrative studies at the College of Europe in Bruges and opted for a diplomatic career, passing several competitive examinations.
With a Japanese culture of rigour and honour, but also a quest for social harmony rather than individualism, Backes may have climbed the career ladder with the conviction that balance is the measure of all things. "Harmony and teamwork are very important to me, discussing and exchanging around a round table, preferably taking into account everyone's recommendations and ideas, in order to make the right decisions in the end," she says.
Her strength lies in her ability to grasp the essentials of the issues very quickly and to focus on them.
A coherent path
Backes speaks Luxembourgish, German, French and English. Although she has some knowledge of Japanese, she admits that she is not fluent. A mastery of languages has been an important foundation for her international ambitions.
Backes began her career at the United Nations in New York, where she worked for three years as the permanent representative of Luxembourg and at the Western European Union (WEU) in Brussels. In 2000, she joined the ministry of foreign affairs as deputy director of the international economic relations department.
Later, she was deputy head of mission and counsellor at the Luxembourg embassy in Japan. She was also diplomatic adviser and sherpa for prime minister Jean-Claude Juncker (CSV) from 2010 to 2013. When the DP-LSAP-Déi Gréng government came to power, the head of government, Xavier Bettel (DP), renewed his confidence in her in the same capacity until June 2016.
With a reputation of being efficient, she says that her method is "listening, analysis, perseverance and then decision. I am organised, it is important for me to make to do lists. I like to get things done."
At the age of 46, she was appointed head of the European Commission's representation in Luxembourg, replacing Guy Berg, who had held the post since September 2014. Four years later, in June 2020, Yuriko Backes became the first female Maréchale de la Cour, the head of the royal household's administration.
At almost 51 years of age, she is now the first woman to hold the position of finance minister in the history of the grand duchy. As a diplomat, she never joined any party, until now. She is now a member of the DP, a party whose values she shares, she said on 3 December at a press conference. She is already thinking of running in the 2023 legislative elections.
Diplomat, coworker, friend, mother...
Coworkers, fellow travellers in the state ecosystem, friends, those who have spoken to us about Backes know her on both sides of the fence. This is particularly true of Nicolas Mackel, CEO of Luxembourg for Finance and a career diplomat whose children are roughly the same age as hers.
"If I had to define her in three words, I would say competent, international and friendly. She is a woman who understands, analyses and knows how to convey information in a digestible way. She speaks many languages, has lived in New York and knows the ins and outs of the EU. Having known her for 20 years, she also has an excellent sense of humour and friendship," he says.
Luxinnovation's CEO, Sasha Baillie, also a diplomat by training, went through some stages of her professional life at the same time as Backes and was able to benefit from her advice, both professional and friendly. "There was a kind of sisterhood. She is a person I can trust completely. I would say she is genuine and consistent. Professionally, she has managed to translate European-level issues to the citizen level, to what makes sense on the ground."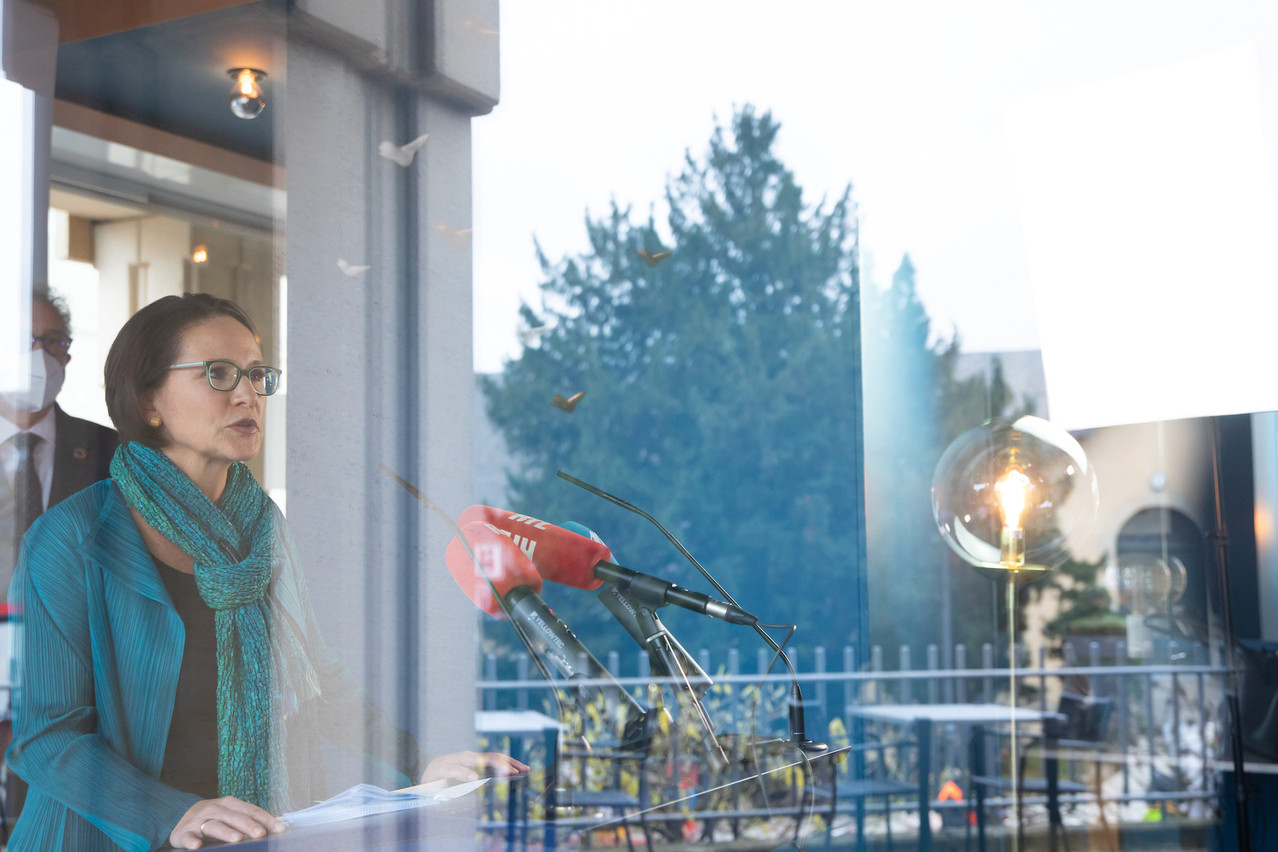 Anne Calteux, who succeeded her at the European Commission Representation, has known her since 2004. She speaks of fluid relations and "no fuss".
"She is very efficient, pragmatic and works quickly. Her strength lies in her ability to grasp the essentials of the issues very quickly and to focus on them. She doesn't put up barriers between herself and others, and remains very accessible and friendly. I think she likes to be helpful, humanly speaking," Calteux says.
In the commission representation, the team she has put together is still going strong and bound by what its members call "the Yuriko years". But what about her flaws? "I am a bit impatient," Backes says. "I anticipate and try to find solutions to problems before they arise." But is that really a flaw? She says she is professionally inspired by Robert Schuman "as one of the fathers of Europe", and Nelson Mandela "for his courage".
My method? Listening, analysis, perseverance and then decision. (...) I like to get things done.
As the mother of two boys, aged 15 and 19, she has managed her busy and demanding career, which has involved travelling, moving house and working long hours, thanks to the support of her husband and a constant family dialogue.
"It was and still is important for us to spend as much time as possible together as a family, for meals for example. I never liked missing my boys' football matches, and I try to keep my absences to a minimum. You also need time together as a couple and time for yourself to recharge your batteries," she says. She finds in yoga and pilates the energy to start each day and in Bach's music to let go. During lockdown, she enjoyed working in her living room, which was open to nature, as a beneficial break from her hectic life.
Her accession to a ministerial position presents her with complicated and otherwise strategic challenges. They have already been largely initiated by Gramegna, but she will be faced with geopolitical stakes, financial interests to protect and thwart, the criticism inherent in the exercise of power, political games and the permanent and necessary questioning of what may seem established.
This story was first published in French on Paperjam. It has been translated and edited for Delano.