Sunday 24.10.2021
Intergenerational guided tour series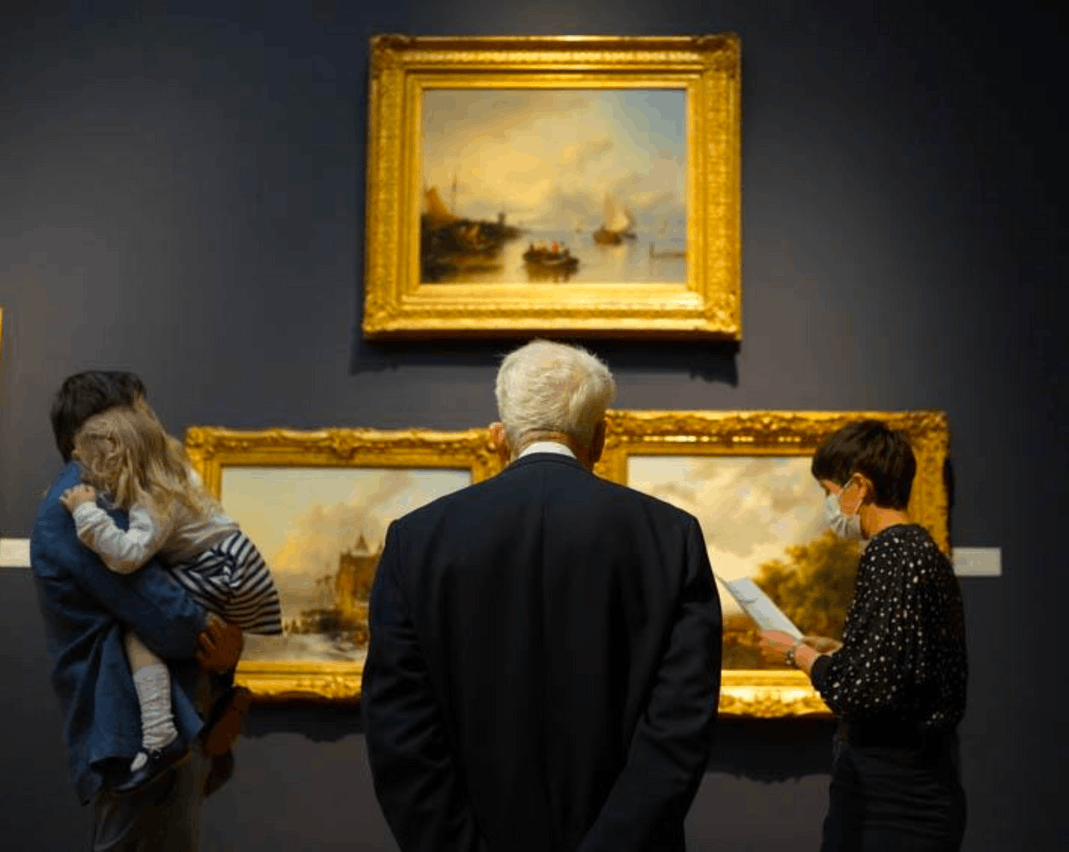 An elderly man in a museum. Villa Vauban
Taking place at Villa Vauban, the multidisciplinary guided tours combines visual arts, live music and photography. An event ideal for all ages.
The Fondation EME organises in collaboration with the Villa Vauban multidisciplinary guided tours for the elderly and their families. The aim of these tours is to create a space in which several generations can meet and exchange views on music, art and photography.
The interactive tours are family-friendly and welcomes exchanges between different generations by using creative art, music and photography as the basis to stimulate dialogue and the imagination.
The special tour series spans for over a month from 24 October to 28 November. On the first and last day of the series, the elderly and their families will have the opportunity to enjoy an hour's explanation of different works of art and music together. Afterwards, they will be given an opportunity to create their own pieces of still life and stage them to be photographed.
Send an email to [email protected] for more details and to reserve a place. Entrance is free of charge.