Saturday 01/15/2022
Below content is exclusively available in French.
My Cousin Rachel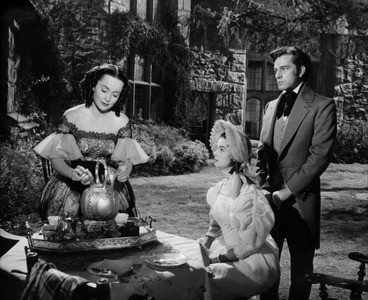 My Cousin Rachel Photo: Cinémaathèque
Mystery queen Daphne du Maurier, famous for Rebecca, in 1951 published My Cousin Rachel, which was adapted just a year later into a feature film with Olivia de Havilland--of Gone with the Wind--and Richard Burton.
The film tells the story of Philip who suspects that his godfather was killed by his wife--and distant cousin--Rachel, a widowed countess. Philip invites Rachel to stay with him at his estate following his godfather's death. But while he initially tries to unmask the widow as a murderess, he soon finds himself trapped by her charms.
The book was adapted in 2017 with Rachel Weisz starring as the leading lady, but this first adaptation dates back to 1952. Even thoought Du Maurier herself declared it "quite desperate", critics at the time were more favourable.
Revisit this cinema classic at the Cinémathèque.