Conference - Human Ressources
Monday 05.12.2022
What academia can provide today's business leaders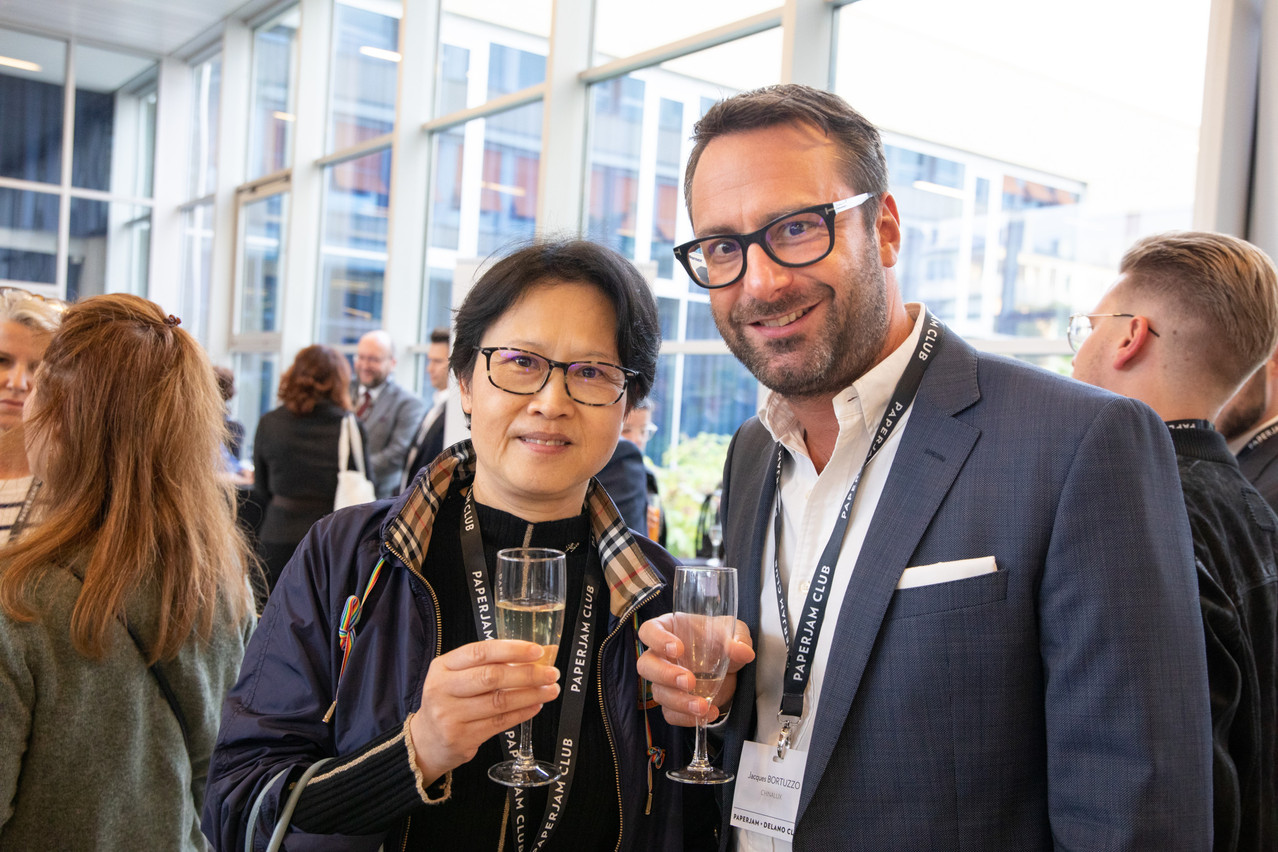 Chinalux's Zhujun Xie and Jacques Bortuzzo will speak at a conference on 'connecting education and business in today's world'. Library picture: Xie and Bortuzzo are seen at a networking event, 20 September 2022. Photo : Marie Russillo /Maison Moderne
The China-Luxembourg Chamber of Commerce and the Confucius Institute at the University of Luxembourg hold "China-Luxembourg Forum: Education and business hand in hand" at the university's Belval campus.
The conference will address: "How connected are education and business in today's world? What can academia provide, and what is the business world looking for? Is there a need for broad international education or more narrow specialisation? And how important are technologies and languages?"
Speakers include Kahina El Hajji at the Bank of China, Marc Arendt at Cargolux, David Condon at the International School of Luxembourg,  Marcus Peter at GSK and Sylvain Saint-Amand at the University of Luxembourg.
The event is open to both members and non-members. Tickets are free, but advanced registration is required.