Networking Circle - Social event
Wednesday 12.07.2023
The Network's 2023 summer drinks event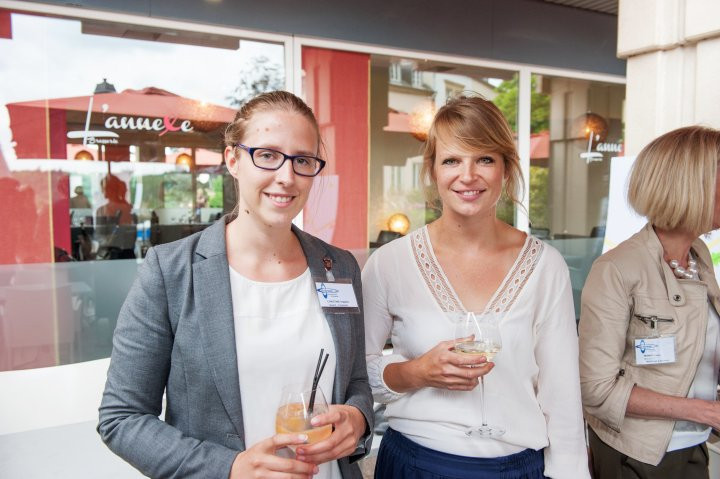 Library picture: Christine Impens and Genna Elvin seen at one of The Network's previous summer networking events. Photo: Maison Moderne archives
The Network, the professional women's networking group, holds its annual "Summer Drinks" event.
According to The Network: "This event offers an opportunity to connect, mingle and socialise with inspiring women in Luxembourg. Whether you are an experienced professional or just starting your career, this event is a chance to expand your network and build new relationships."
Tickets are €20 for members and €30 for non-members.
More information and registration